Homeward
It was great to come home this May and walk the streets of Philadelphia again. Virtually, at least. I have felt very connected to the city with its long immigration history since I immigrated there myself with my family, at least for a year, in June 2007. With wonderful neighbours and friends in the diverse, liberal and very green Mount Airy neighbourhood right next door to Germantown, I felt very much at home there. Saying goodbye in the summer of 2008 was correspondingly hard.
Now family research has brought me back.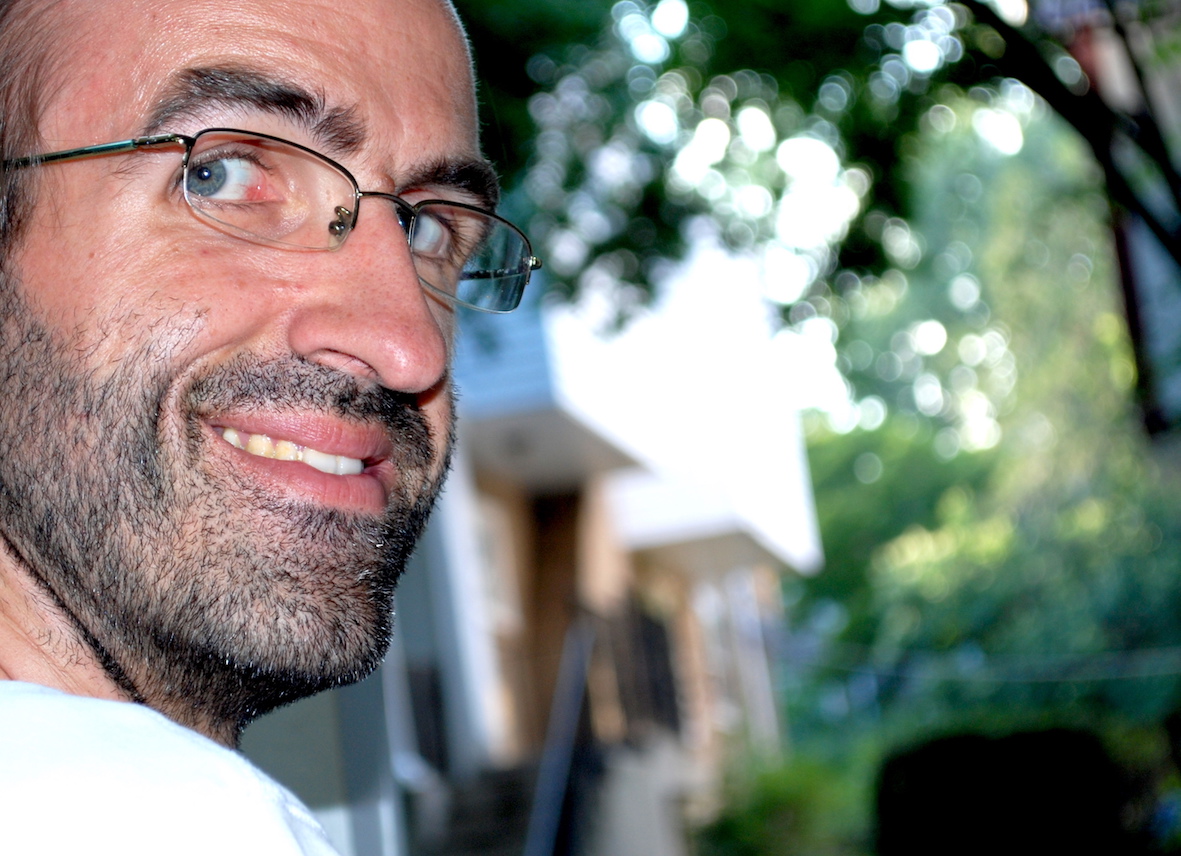 1) In front of our Mount Airy home in June 2008
The Mission
The aim of this research is to find out more about a client's grandfather, about whom she knows hardly anything. According to his death record from 1935, he was supposed to have been born in Philadelphia in 1864. Moreover, he probably came from a Jewish family, from which he ran away at the age of 14 to start a life of his own. Who were his parents, what kind of life did they lead in this city?
Assistance
The history of the Jewish communities in Philadelphia was a new chapter for me, twelve years after my own stay there. In addition to extensive online information (a), I owe a debt of gratitude to Marilyn Golden of the Jewish Genealogical and Archival Society of Greater Philadelphia (JGSGP) (b) and Jessica M. Lydon, director of the Special Collections Research Center (SCRC) at Temple University in Philadelphia (c), for their quick advice and straightforward expert support.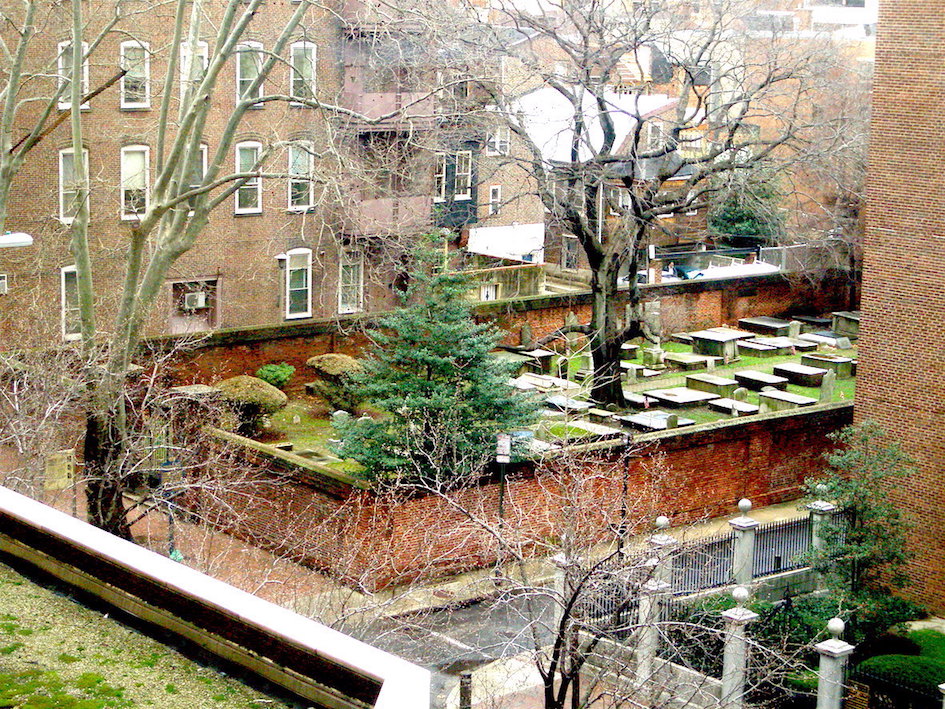 2) The first cemetery of Mikveh Israel on Spruce Street
Mikveh Israel
Around 1740, the first synagogue congregation was established in Philadelphia, one of the oldest in the USA. Mikveh Israel follows the Spanish and Portuguese tradition. It was granted the site for the cemetery on Spruce Street in the centre of the city, which still exists today.
The first synagogue was built in 1782, and after several changes of location, the building, consecrated in 1976, is even more centrally located between two symbols of America's founding history, Benjamin Franklin's grave in Christchurch Cemetery and the Liberty Bell.
3) Only one birth is recorded in Mikveh Israel from 1864, not the one we are looking for.
Online
We considered it rather unlikely that my client's grandfather came from a Sephardic family. Nevertheless, I consulted the birth registers of Mikveh Israel. The community maintains its own archives. However, individual volumes are available online on the pages of the Digital Library of the American Theological Library Association (Atla) (d). Among them is a birth records volume from 1843-1886.
Rodeph Shalom
It was more likely that the grandfather we were looking for came from an Ashkenazi tradition, i.e. his family did not come from Southern but from Central Europe. Orthodox Jews from the Netherlands, Germany and Poland founded Rodeph Shalom in Philadelphia in 1795 as the oldest Ashkenazi community in America. In the 19th century, it became a focal point for most Jewish immigrants from Europe and opened itself up to reform. In 1869, it first received its own synagogue on Broad Street, which was replaced in 1928 by today's magnificent neo-Moorish-style building.
The Rodeph Shalom archive is incorporated into the Special Collections Research Center (SCRC) at Temple University in Philadelphia. However, the births registered in this congregation only extend to 1840; it is possible that a volume following in time has not been preserved.
4) Rodeph Shalom Synagogue from 1928
Keneseth Israel
But there was a third possibility for our search for the grandfather. In 1847, a grouping of Jews of German origin broke away from Radoph Shalom and founded Keneseth Israel. It subsequently developed into one of the largest and most important Reform congregations in the USA. Its first rabbis took a clear and vocal stand against slavery. After using a converted church on New Market Street for several decades, a new synagogue was dedicated on Broad Street in 1892. Since 1957, the congregation has been located in Elkins Park, a suburb of Philadelphia (e).
Jack A. Myers, the congregation's archivist, responded to my enquiry with great alacrity. Birth registers of Keneseth Israel do not exist, but numerous other sources such as marriage registers or lists of members and religious students do. Unfortunately, however, the name we were looking for could not be found in them either.
The search for the grandfather in the Jewish communities in Philadelphia thus remained fruitless.
The search continues
However, this still does not exhaust the possibilities: in 1860, four years before the birth we are looking for, civil registration began in Philadelphia. Births were recorded there sorted by hospital, doctor or midwife and date. So this will not be a quick or easy search either. Still, I look forward to it as soon as the Centre for Genealogical Research of the Church of Latter-day Saints (Mormons) in Berlin finally opens its doors again in June after the months of lockdown.
Until then, I'll continue to walk a little more virtually through the – thanks to Bruce Springsteen's song of the same name – famous streets of Philadelphia, which has once been my hometown.