Archives and Libraries
The year began for me as the old one had ended: with no end to pandemic-related restrictions. Gradually, however, normality returned to archives and libraries. When I was able to pass through the barrier to the reading room of the Staatsbibliothek Unter den Linden for the first time again without having to show a reservation, an ID card, a test result or my cell phone with the vaccination certificate, I felt downright lucky.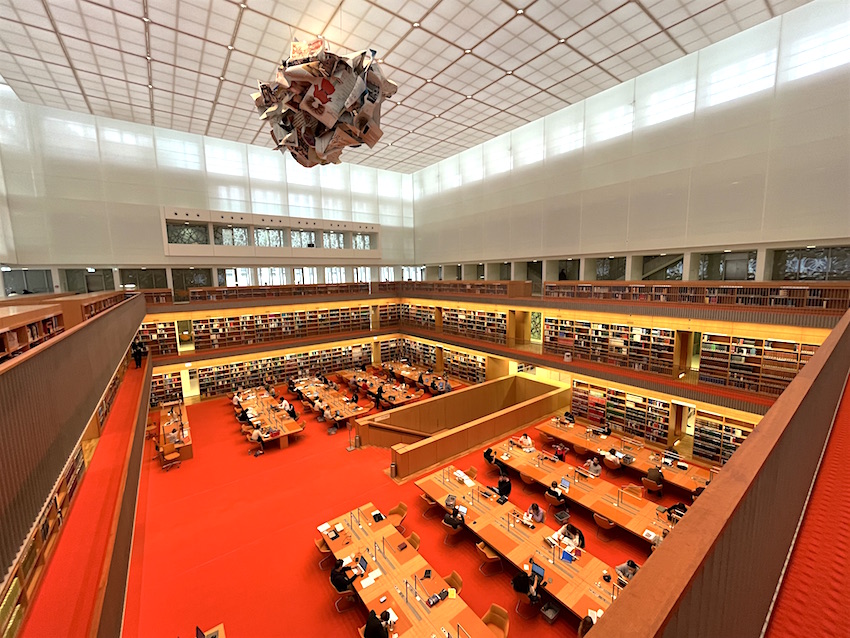 Some archives experienced backlogs due to long closing times, so it could take weeks to get an appointment at some facilities. The sad record holder in this regard was the Berlin State Archives, but that too improved as the year went on.
Genealogy and more in Saxony-Anhalt
For the first time, I did family research at the Saxony-Anhalt State Archives in Wernigerode, which is housed in an old 18th century orangery. The town's landmark is the 16th century town hall. Standing in front of it on the market square, one immediately feels transported far back in history.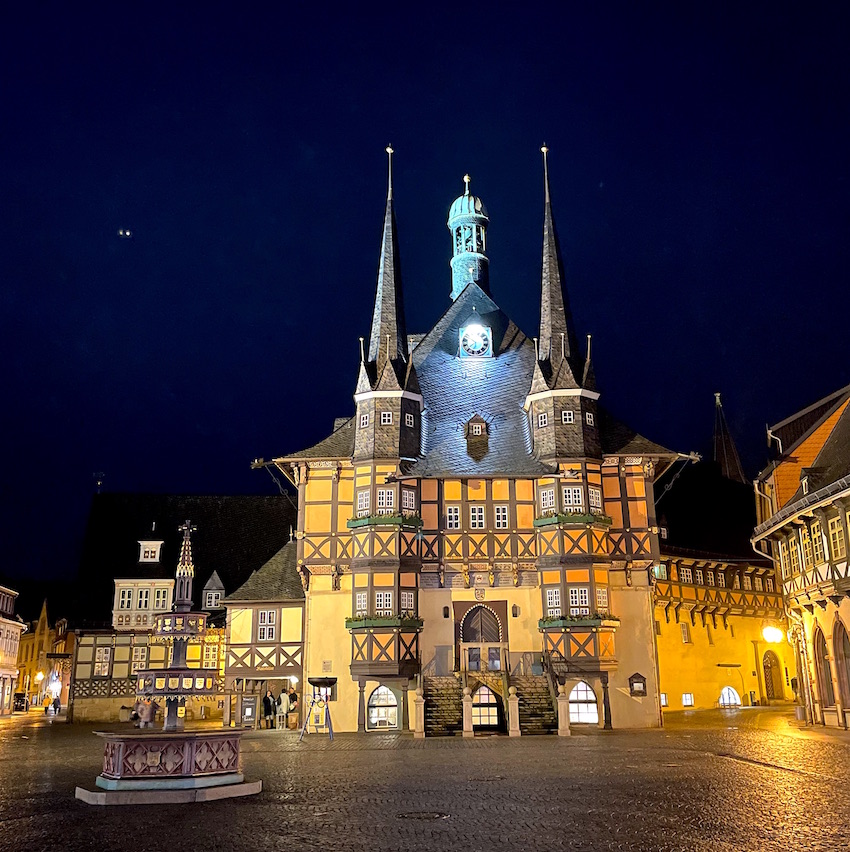 I was able to use a few free hours for a hike in the beautiful Harz Mountains. The storm swept over the peaks, and unfortunately the forest damage there is unmistakable.
Whenever possible, I like to combine my travels in the service of genealogy with hikes, bike rides or sightseeing. This year, I have also been traveling a lot in Saxony-Anhalt, and history is encountered there at every turn, for example in the old bishop's town of Havelberg or the romantic Tangermünde on the Elbe.
Schleswig-Holstein
Brand new this year are my trips to Schleswig-Holstein. In Lübeck, I visited the Holsten Gate, which until then I had only known from the packaging of Niederegger marzipan, and the salt warehouses, which served director Friedrich Wilhelm Murnau as a creepy backdrop for his 1922 silent film classic Nosferatu – A Symphony of Horror. Family research took me almost to the border of Denmark to the town of Schleswig, where I researched the genealogy of a family in the 18th century in the state archives.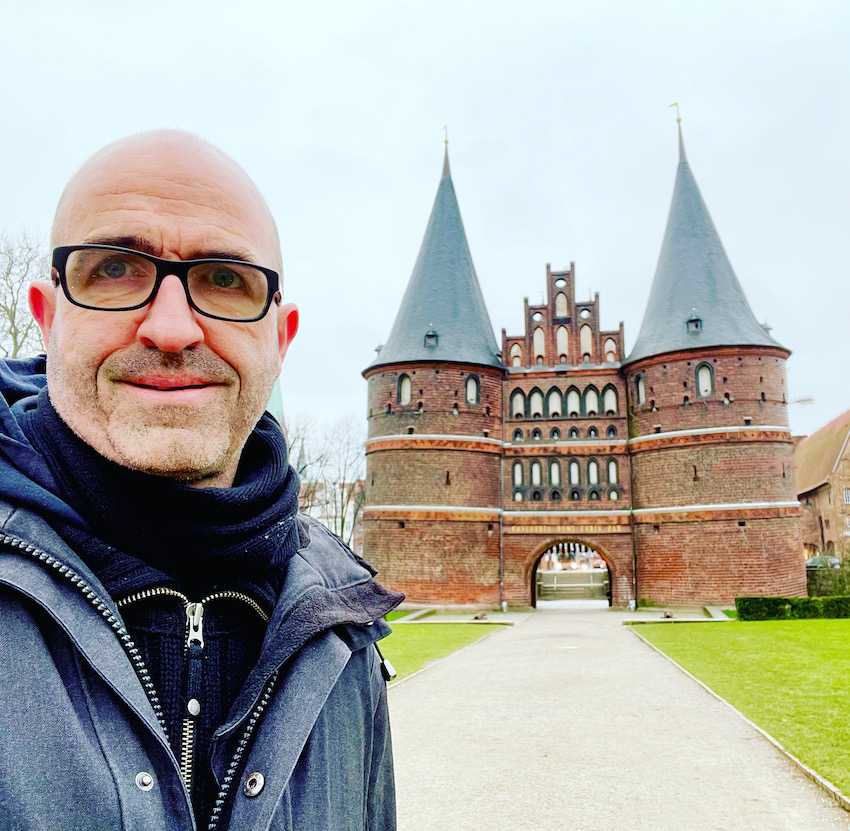 Church Records in the Uckermark
Several times I traveled again to the Uckermark, a sparsely populated landscape in northeastern Brandenburg and southeastern Mecklenburg-Western Pomerania that is very popular with country-loving Berliners. There are a number of parishes here whose old church records have not yet been microfilmed or digitized. Therefore, I have already traveled to the small town of Penkun about ten times in order to reconstruct the large family tree of two widely branched families. Some members of these families had emigrated to America in the 19th century.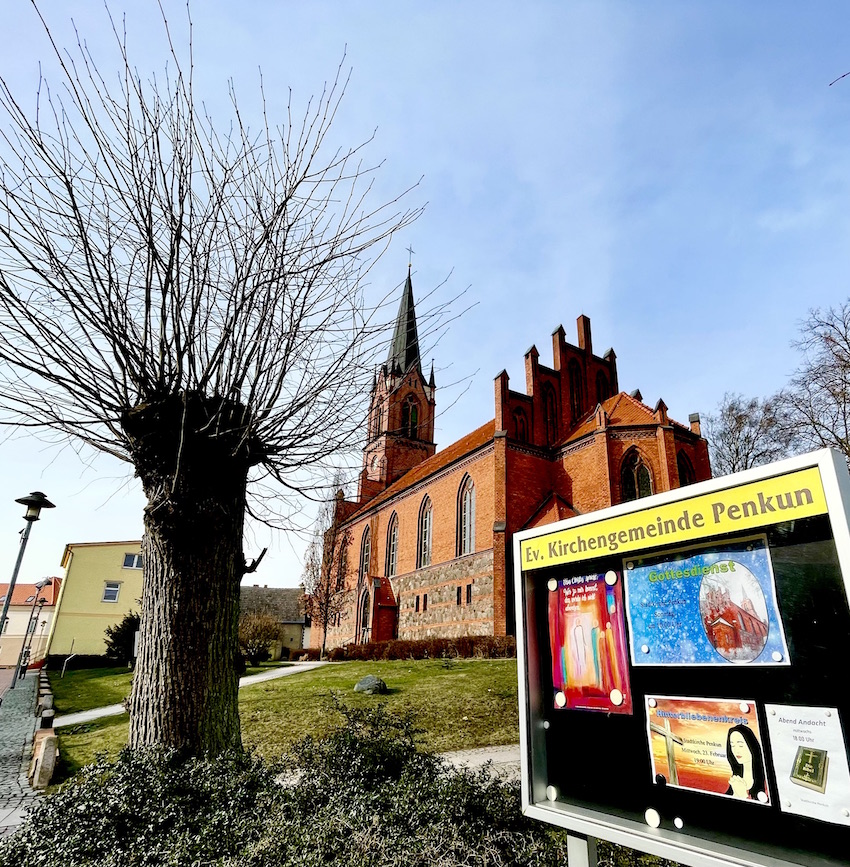 I love the quietness of this provincial town and the nature at the Lower Elbe very much. Here I always take the time for a hike or a short trip across the river. The fact that the border to Poland is open in a united Europe, that there is so much interpersonal exchange here, makes me very happy every time.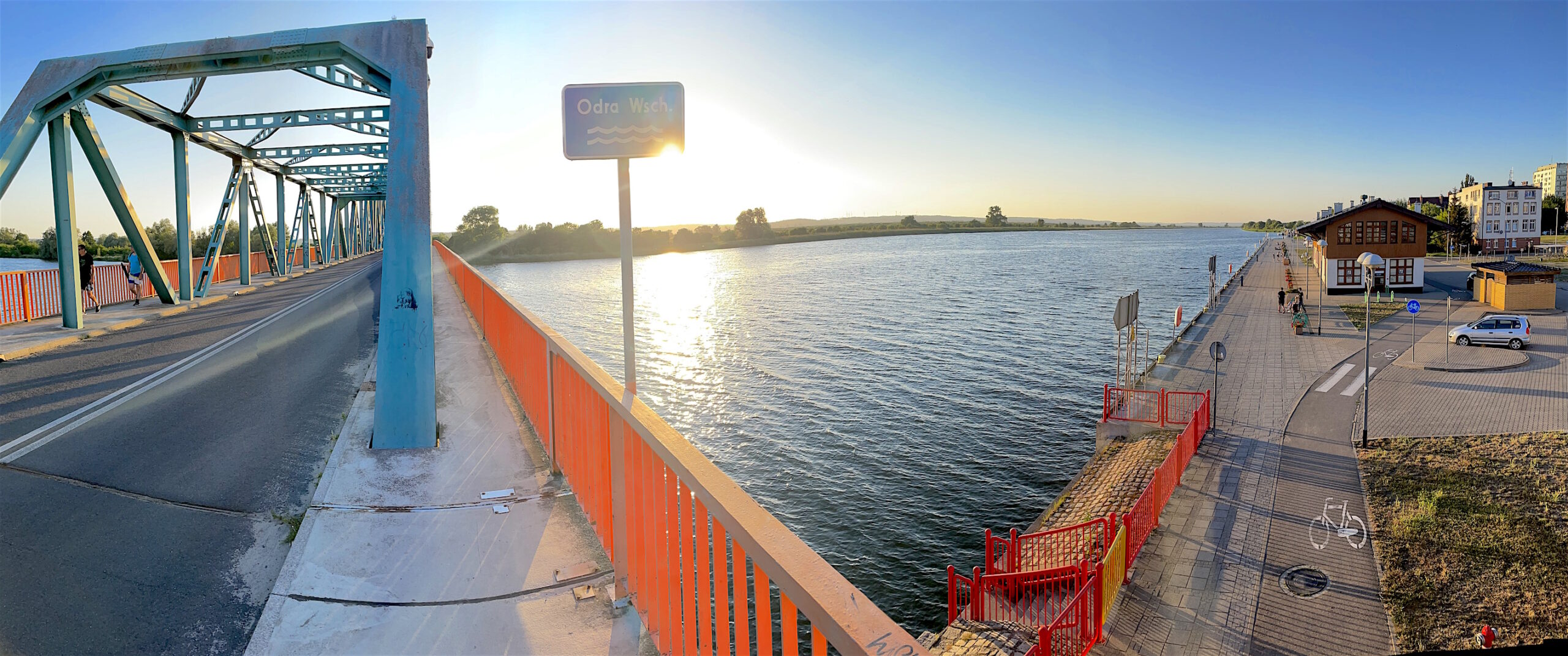 Family history and England
This year I spent my summer vacation in England again after a long time. The Brexit had made me miss it a bit. But I have a lot in common with the country and especially with London. When I was twelve, I got to know the metropolis on a short trip with my parents. As a young man, I traveled here several times and studied for a year at Kings College. Now I was returning to Cornwall with my son. We hiked for a week on the coastal path where I myself had hiked over thirty years ago. Family history, in other words.
Genealogy today
This year again I have very different projects in genealogy in content and scope, so variety is provided in any case. About 80 percent of my work nowadays consists of online work. I enjoy that, and of course it makes a lot of things easier than they were ten years ago. But the special thing for me in 2022 was that I was able to travel more again, meet more people, there was more exchange than in the times of the pandemic.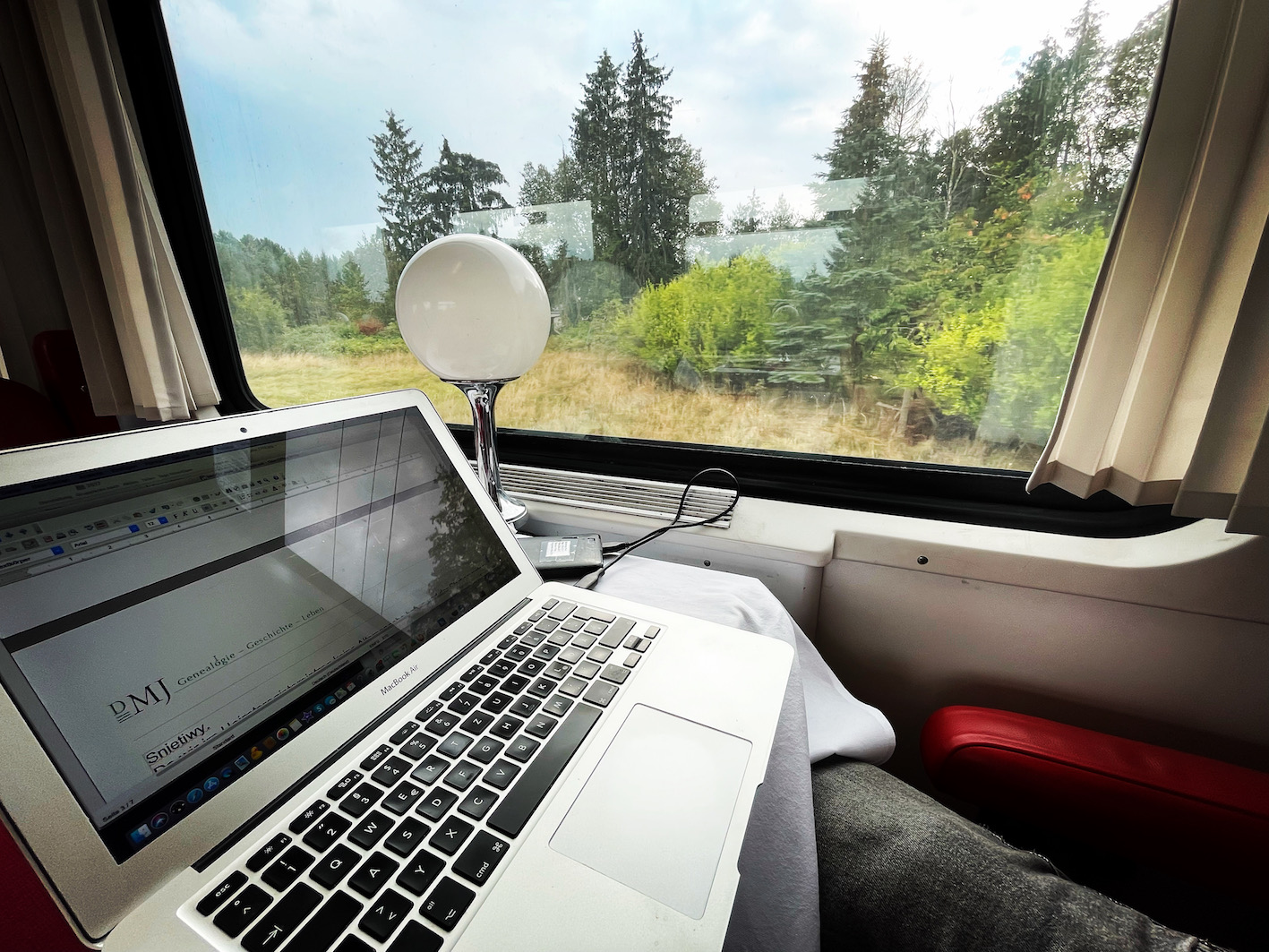 Hobbies
That's also going on again this year: concert visits. I was able to listen to great concerts of the Berlin Philharmonic Orchestra in Hans Scharoun's grandiose building at Potsdamer Platz. I would not like to miss these times of musical enjoyment, of lightness, of the disappearance of all everyday worries through the power of music.
And there is cider again. After a two-year break, I took the time again this year – it was a fantastic apple year – to harvest and cider apples. Almost 100 liters of cider came out of it, the cellar is full, and with the stock I'm sure to get through the coming year.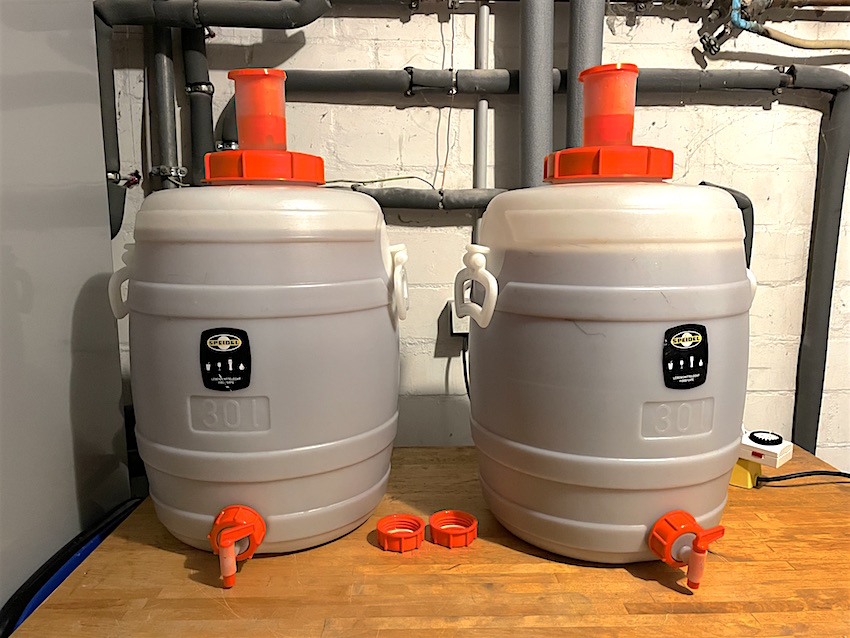 A Personal Word beyond Genealogy
2022 was a very happy year for me on a personal level, in addition to all the great projects, travels and meetings. Thank you!