Historical sites
Historical places have a special power. I firmly believe that visiting an authentic site can help to better understand the past. And in a different, perhaps more direct way than reading books or watching movies. For this reason I consider the establishment and preservation of public memorials to be important. Examples I have recently visited include the former concentration camp Sachsenhausen near Berlin and the former remand prison of the State Security in Berlin-Hohenschönhausen.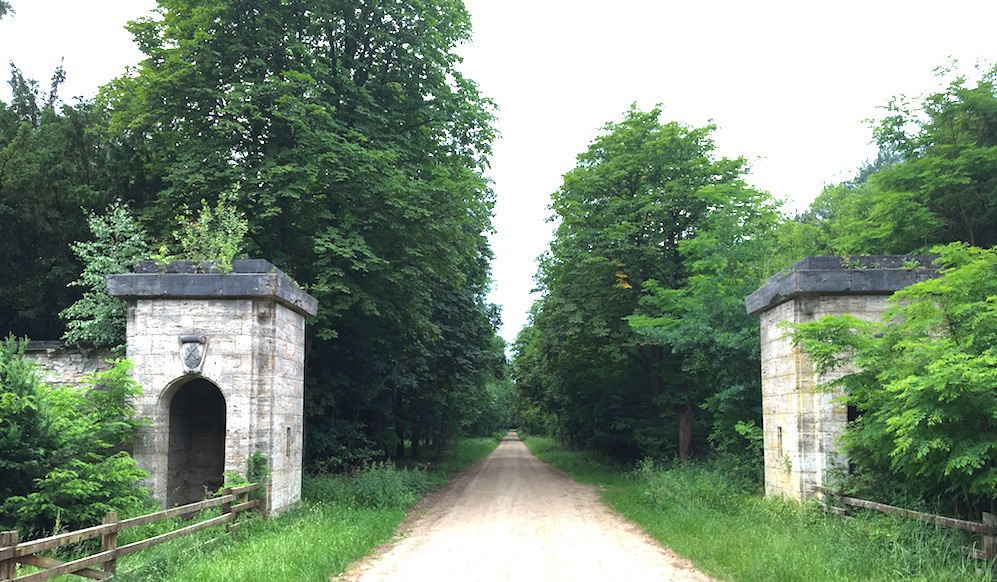 Trying to understand
Like so many post-born Germans, I have been trying for a long time to understand how dictatorship and barbarism could come about in my grandparents' generation, more or less loudly, quietly or silently supported by a majority of the population. Of course there is no simple answer to this question. But if you erase the past or try to do so, there can be even less of it.
Göring's palace
The National Socialists themselves tried in many places to cover up their crimes and megalomania when the belief in the final victory could no longer be maintained. In April 1945, for example, they had Carinhall blown up shortly before the Red Army approached. Carinhall was the hunting palace of the influential Nazi politician Hermann Göring in the Schorfheide north of Berlin. It was named after his Swedish wife Carin, who died in 1931 and was transferred there in 1934. It was not until 1991 that the coffin with her remains was found. Hall is of course an allusion to the Valhalla of the Nordic world of gods.
Searching for traces
A few weeks ago, I went on a search for traces in the forest north of Groß Schönebeck, between Großdöllner See and Wuckersee. From the house itself, only a few overgrown remains of the wall remain, but there is still the long driveway with the two gate houses. An information board with a site plan helps to imagine the place with the building where Göring exhibited his art collection and received international state guests. An exhibition in the museum in Groß Schönebeck shows a model of the layout as well as remains of Göring's model railroad. Sunk bronze sculptures that were once placed in and around the house were recovered from the neighboring lakes. Others are now in the Berlin Tierpark (the Crowned Stag by Johannes Darsow) and in Eberswalde (the Fighting Amazon by Franz von Stuck).
Part of our history
Even if grass has grown over Carinhall's foundation walls in the forest: the proverbial grass must never grow over this story. The authenticity of the place and its documentation help us to understand – even more: to grasp with all our senses – that National Socialism was not an apparition of a foreign, far-away time, but that it is a chapter also of our own past and of our family history. This chapter is – fortunately – closed, but dealing with it should never be.